IT302 Webcam
This was a colabaration between me and fatboy. Firstly I brought my miro PCTV card in and we stuck it int fred whch is a crummy P133.
Matt adapted river which was an old program he wrote to grab images from the card, jpeg them and send them to anyone who looks at a port.
I did a bit of soldering and made the cables. So we had a camera. and a broadcasting system. I then got some lego we had in the office from making my mouse powered amulet and eventually figured out how to drive the mindstorms brick over serial.
This site
was especialy useful.
If you want the code then its
here
.
Update:
Both this and the
robot
camera have been scrapped.
So I built this 2D camera mover out of lego.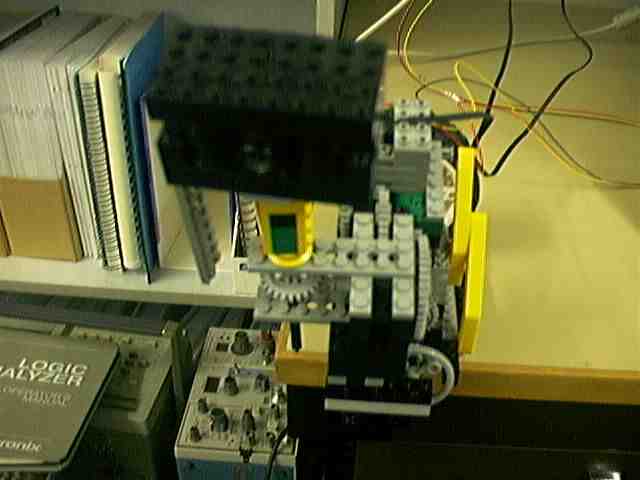 The left right movement is simple and very geared down.
The up and down was a little more complex and i used those toothy flat pieces to move the whole platform.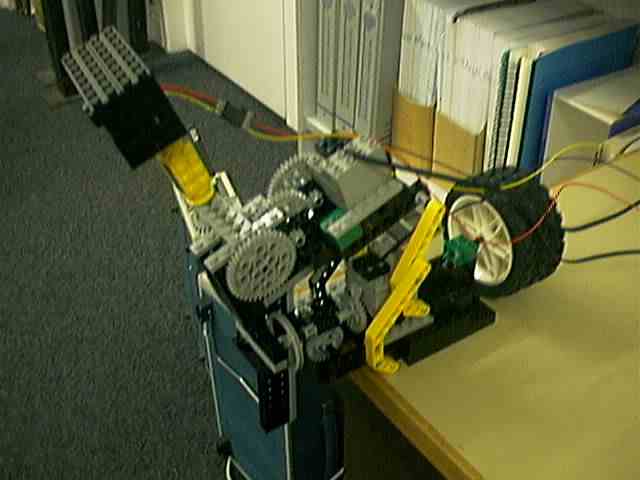 You cant see it very well but ah well.
Oh yeah the power source for the camera had to be 12V so we had to do this! I'm sorry.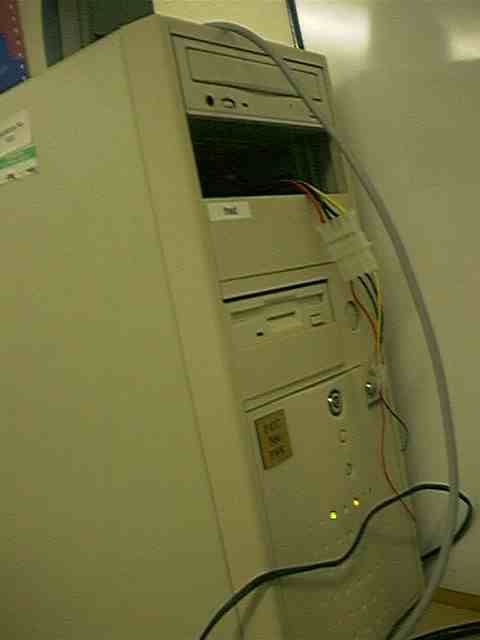 So IR box talks to the brick and sends commands from the serial port.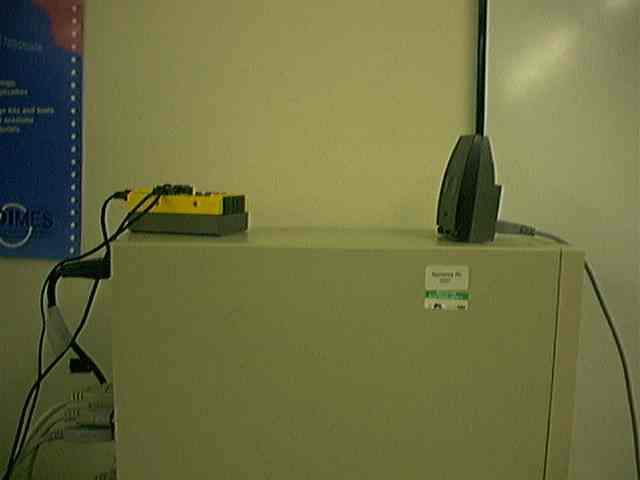 Up to the camera. which sits on our Acorn box.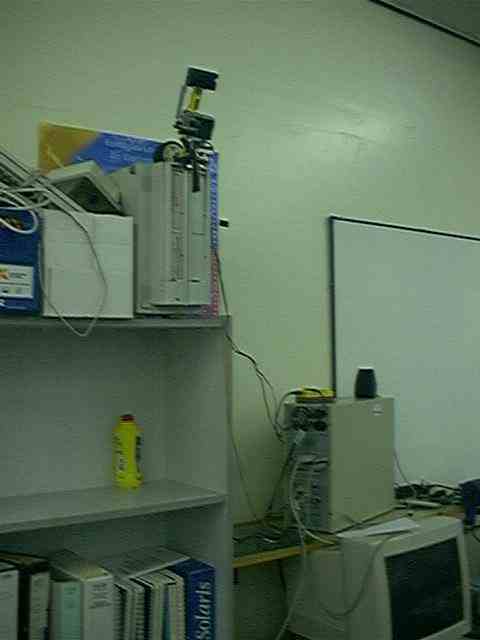 And spies or Aris and Danny.