Cambridge
In case you did not hear this though the gossip tree, I am moving to Cambridge. I will be leaving Manchester at the end of this month (November). I will be joining ARM in their processor division working as a "CPU Performance Architect". It will be the first time living outside Manchester for 12 years. Try not to use my cs.man.ac.uk email address as that may die some time soon. Use your name at brej.org.
Bike
Talking to a couple people who live in Cambridge, apparently getting a bike is a must. Luckily John is moving to the US and he said I could have his old one.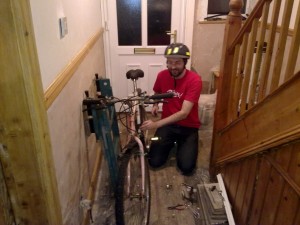 Just look at the bad-boy: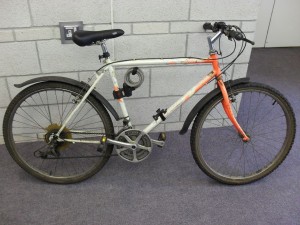 I have been cycling it everywhere. Even Wilmslow Road which is where Matt (deChav) recently broke his arm while on a bike.