Plymouth to Exeter
This years plan is to get to Southampton from Plymouth. First step was to get to Plymouth and with all Kings Cross trains cancelled I managed to get to there at 11:30PM.
Onto day 1.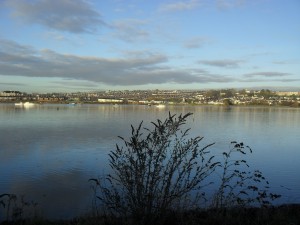 Leaving Plymouth takes you through a nice park which is really is mountain biking route, but the winter tires did their job.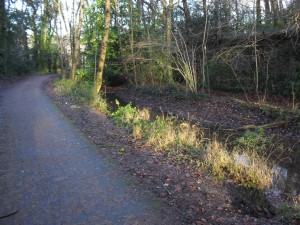 The paths next to the stream are nice as because it has been raining a lot, the streams are lively and there are plenty of waterfalls.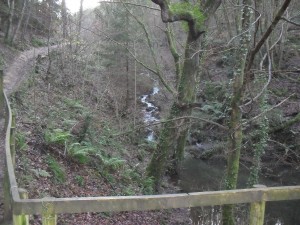 The water was far away at this point, this was nice. Later the lively water was annoying as it was over the roads.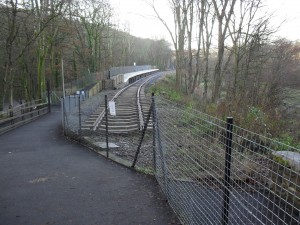 The trail tries to use as much of the old train line as possible. Here is where the remaining track ends and the cycling trail takes over.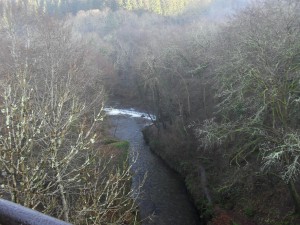 To get on some, you have to ride through them before riding up to the start. This is nice because you can see them from both angles.
The route has many many viaducts to go over the vallies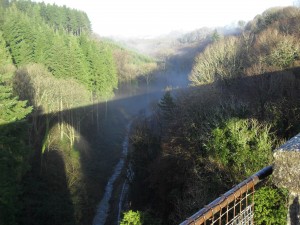 There was a lot of moisture steaming off things like benches.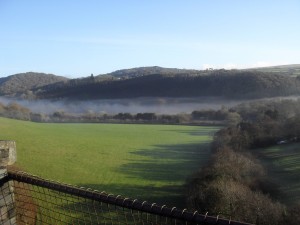 Entire fields were steaming. It was quire impressive.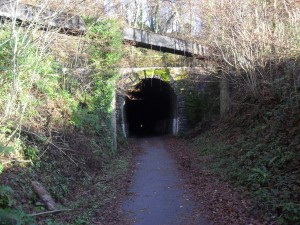 And of cause tunnels. If you ride through tunnels, you will get wet as the ceiling dribbles over all who dare to pass through.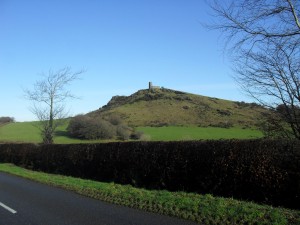 Then came Dartmoor which was beautiful, but it has hills. Dear god, so many hills. 20% gradients. Sharp corners on descents.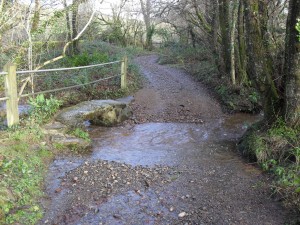 Now, this is a road. Not some dodgy unmapped road. It is a real road on both Google maps and open cycle maps. Both suggested this route. But OK, I can still use the foot bridge.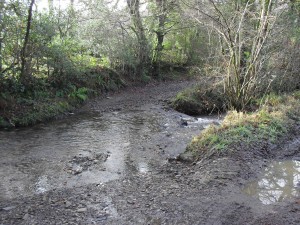 But 200m further you come across this. No, There is no way you can ride through that. I did manage to find a foot bridge that got me to a footpath. Generally the roads were crazy. Covered with mud, rotting tree branches and streams flowing down them on gradients.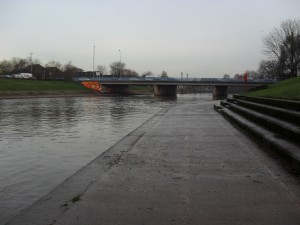 Finally got to Exeter with the rather scary cycle routes right next to the river..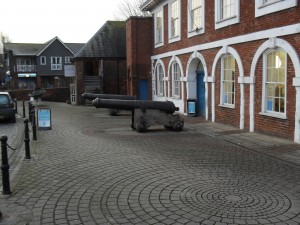 Exeter seems to be obsessed with guns.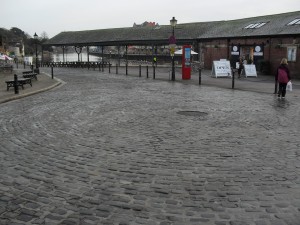 But more annoyingly, they really like cobble stones on roads with 15% gradients.